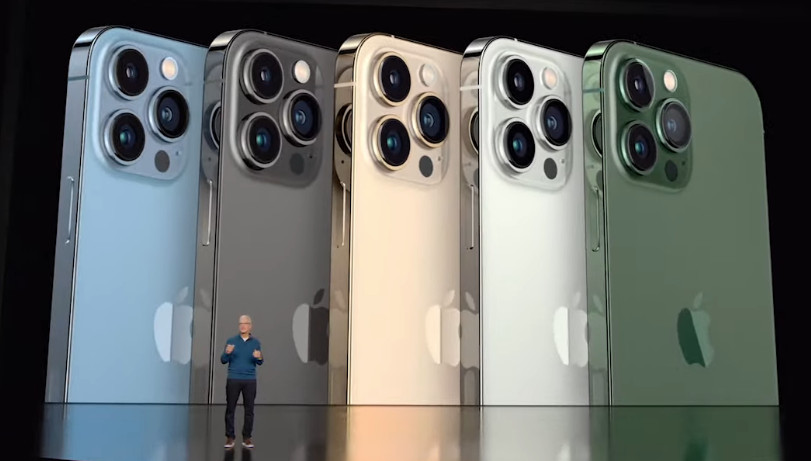 Apple plans to conduct its inaugural fall event on September 7, according to Mark Gurman of Bloomberg. The iPhone 14 models, along with the Apple Watch Series 8, will be the main highlights of the occasion.
According to the article, Apple intends to produce four different types of the iPhone 14: a 6.1-inch model; a 6.7-inch model; a 6.1-inch model; and a 6.7-inch model with a larger screen. Interestingly, the smaller iPhone 12 or 13 mini phones have not sold as well as anticipated, thus there won't be a 5.4-inch iPhone mini.
The iPhone 14 Pro models will have upgraded camera technology, the removal of the notch in favour of a pill-shaped and hole-punched cutout, an A16 chip, and other features not seen in the normal iPhone 14 models, according to earlier sources.
Three different watch models are now under development: the new Apple Watch Series 8, the improved Apple Watch SE, and the all-new Apple Watch Pro, which is anticipated to have a larger body, an updated design, and a more rugged build. According to earlier sources, there are additionally plans for a new low-cost iPad with a significantly altered design, updated iPad Pro versions, a Mac Pro with Apple Silicon chips, and other products. However, these products may be reserved for a second October event.
Additionally, if Apple does go with a September 7 conference, we can anticipate receiving official invitations about a week beforehand, possibly just before the end of August. The pre-recorded event has reportedly already been prepared by Apple, hinting that it would once again take place online in lieu of in person. Having said that, selected media representatives might be invited for an in-person component.
According to Mark Gurman on Bloomberg,
The company usually releases the new iPhone in stores about a week and a half after it's unveiled, and Apple is expected to stick to that pattern this year. Some retail store employees have been told to prepare for a major new product release on Sept. 16.