It's a wrap! The year 2021 has come to an end and with the growing smartwatch demand, we can't miss highlighting the best ones on the market. And since this is a smartwatch category, we are skipping the fitness bands and trackers.
Wristwatches, in general, are a very personal thing, even more personal than smartphones in a way, so we've tried to compile a more comprehensive list instead of trying and rank the best ones.
Nothing too crazy this year within the smartwatch market, though, as Wear OS and WatchOS dominate the market, especially since Samsung moved away from its own Tizen OS. A decision that's rather polarizing but running a Wear OS watch has its benefits and for some, made the Galaxy Watch series even more desirable for non-Samsung phone owners. This brings us to our first recommendation.
Samsung Galaxy Watch4 Classic
The Classic version of the Samsung Galaxy Watch4 carries the true spirit of Samsung's Galaxy Watch (formerly Gear) lineup with its rotating bezel. The Standard Watch4 doesn't have that and as a result, navigation suffers. The protective and fidgeting features of the rotating ring are just welcome bonuses.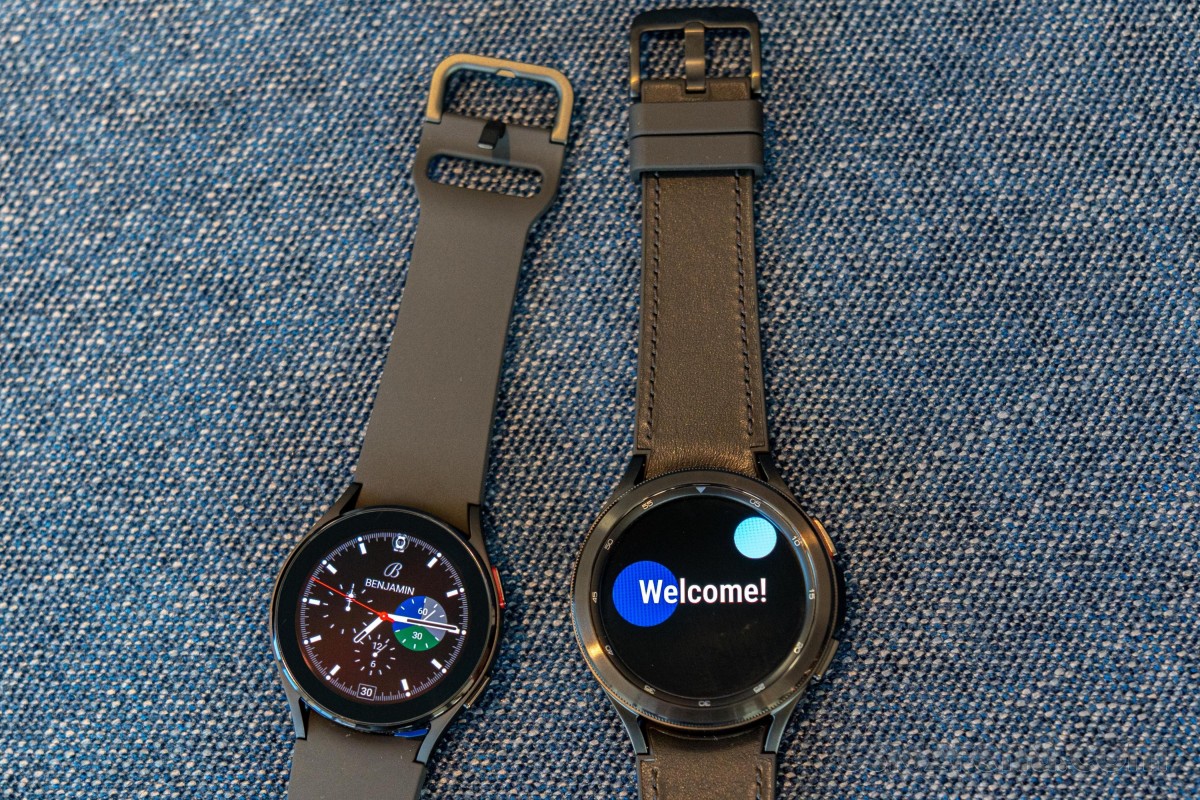 The shift to Wear OS has unlocked some pretty cool features for non-Samsung phone owners as well. One of the new readings include body composition metrics that are not as accurate as professional equipment but it's good enough for the general population to keep track of their body fat and fat-free mass progress over time.
It's also worth noting that the Galaxy Watch4 series is the first one from Samsung's portfolio to support Google Pay. Previously it was compatible only with Samsung Pay and only if you own a Samsung device. Now everyone can benefit from Google Pay on a Galaxy Watch.
Other features such as bright OLED, best-in-class notification handling, loudspeaker for calls and excellent build quality are a given for a high-end smartwatch at this point.
Apple Watch Series 7
No matter if you are fan of Apple or not, the company makes one of the best smartwatches on the market and undoubtedly the best ones for iOS users. You can also use it with your Android smartphone, but it's not quite the same experience.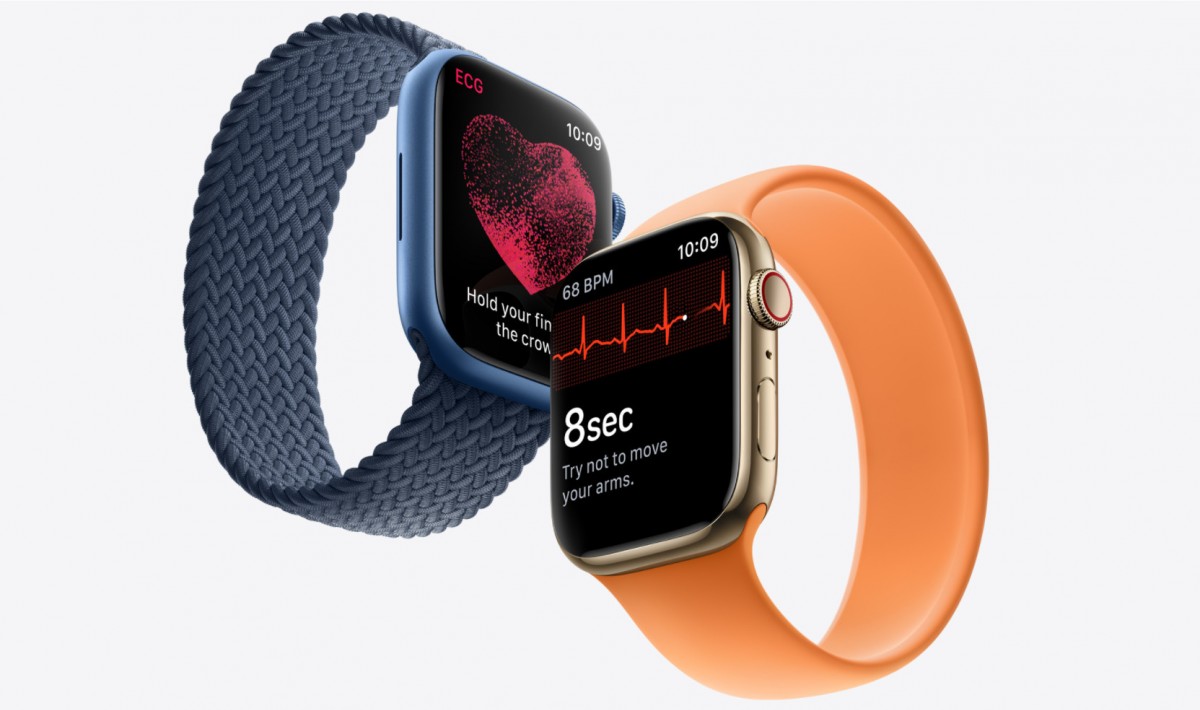 Aside from the more durable construction (including the glass on top) and the bigger display with smaller bezels, not much has changed over the last two generations. The ECG functionality and the iconic crown on the side for navigation are here to stay.
With the 20% bigger display, the new watch takes advantage of a re-designed UI that better fits the new size. Better notification display and a QWERTY keyboard for quick answers are just two examples.
When it comes to battery, it's still rather unimpressive with less than 24 hours endurance on a single charge but at least the charging time has been reduced significantly, so there's that.
Either way, if you are an iOS user and you are looking for the best possible integration, the Watch Series 7 is your best bet in 2021. Sure, other manufacturers' offerings will work with iOS but with limited functionality.
Huawei Watch 3 and 3 Pro
The Huawei Watch 3 and 3 Pro are Huawei's first smartwatches with proper OS since 2018 and in this case, HarmonyOS 2.0. That means it can support standalone apps and a bit more extensive fitness tracking functionality.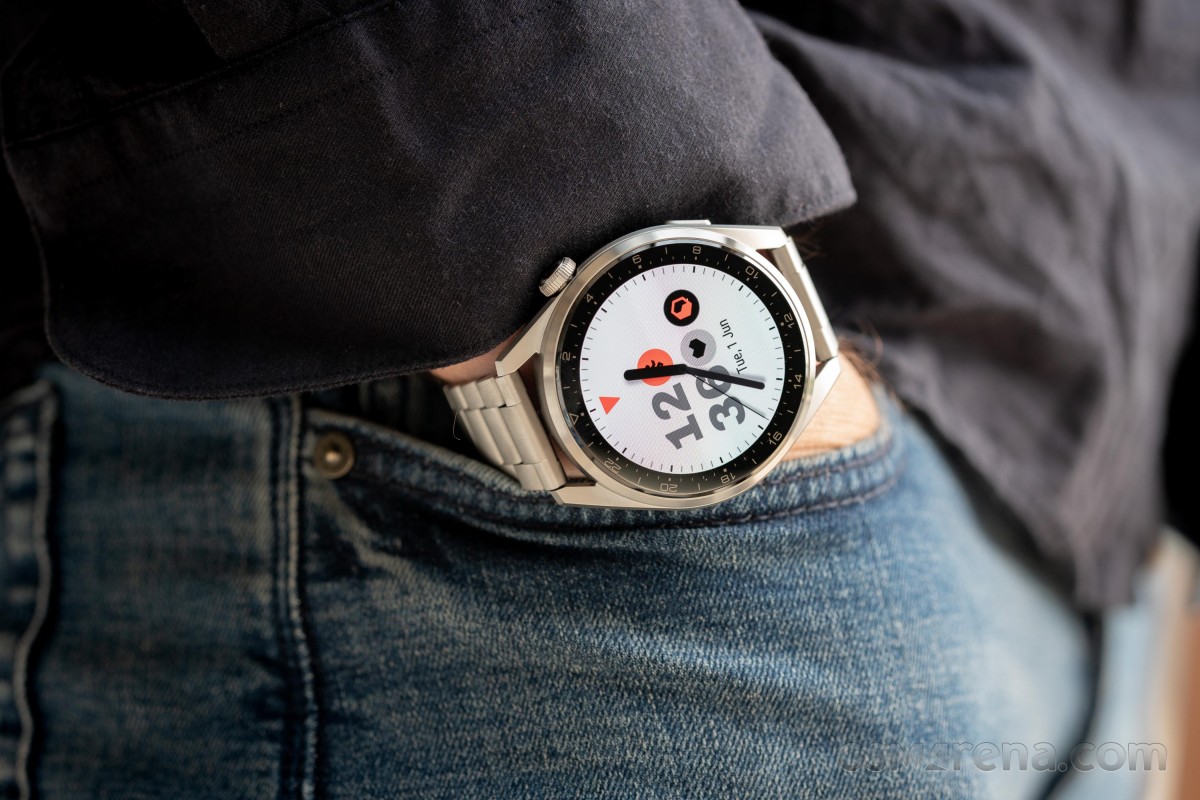 The two devices offer similar feature set and hardware along with support for a wide selection of sport activities and tracking features including a thermometer and SpO2 sensor. The higher-priced Pro model, you get more premium feel and two sets of bands in the box if you prefer the feel of the metal strap.
Huawei Watch GT 3
While the GT series were Huawei's main, flagship smartwatches for the last couple of years, it's now the company's secondary lineup because the GT watches lack the more premium feel and more extensive connectivity of the Watch 3 series.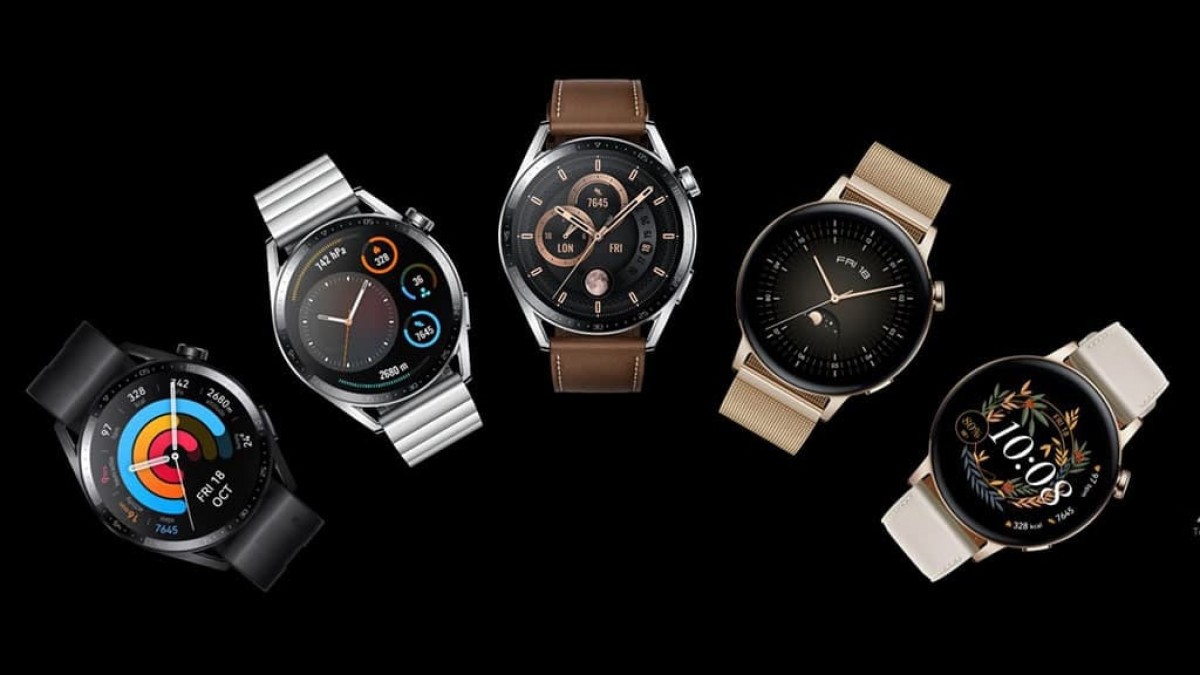 The appeal of the Watch GT 3, however, comes from the good build and attractive price, especially compared to the Watch 3 and 3 Pro. The best part is that most of the fitness tracking capabilities and sensors are on board.
The GT 3 doesn't even make compromise when it comes to display size and quality matching the one used for the Watch 3 series. So it makes sense to be picked up by someone looking for the extended fitness functionality while retaining the classic watch look without having to overpay for the Watch 3 and 3 Pro.
Amazfit GTR 3 Pro
Amazfit is one of our office's favorite brands for smartwatches because of their stellar battery life. So the Amazfit GTR 3 Pro is a perfect solution for anyone looking for the light, classic feel and look, the tracking sensors (including GPS) and the smartphone notifications on your wrist with a battery life that can go for more than two weeks easily.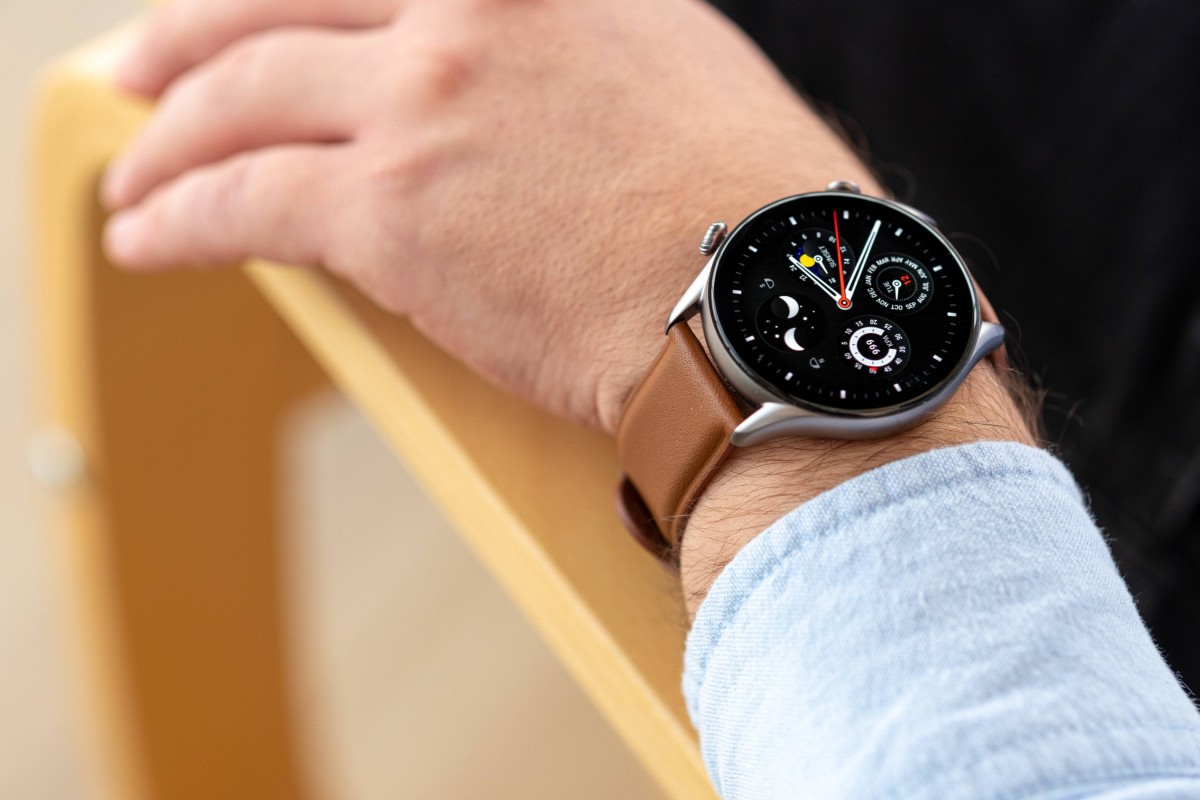 And since it doesn't run Wear OS or any other proprietary OS, the hardware needed to run the device isn't as expensive, which in turn has a positive impact on pricing. The GTR 3 Pro is arguably the most sensible option on our list.
Fossil Gen 6
We can't do a list of best smartwatches without an entry from Fossil and more specifically, the Gen 6 premium lineup for 2021. It's one of the smaller ones on the list offered in two flavors 42mm and 44mm but both of those have a relatively smaller 1.28-inch AMOLED screen, compared to the competition.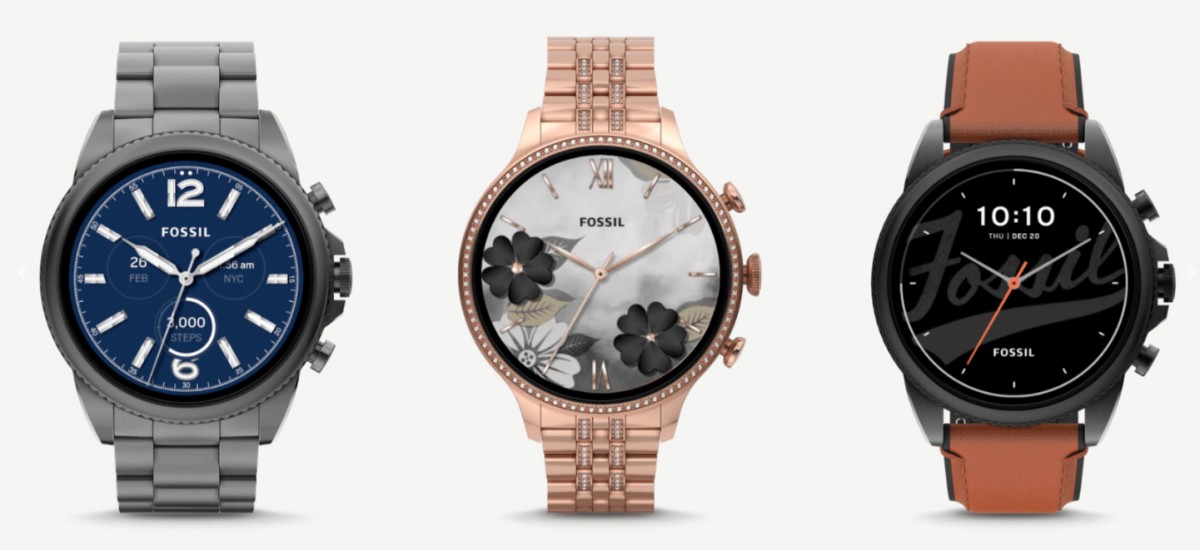 Classic look, premium feel and all the functionalities of a smartwatch without sacrificing sensors array in the process. So despite its more compact dimensions, the Fossil Gen 6 doesn't give up ground to the competition. It's also running Qualcomm's Snapdragon Wear 4100+ SoC and Google's Wear OS making it particularly desirable due to the wide selection of standalone apps that supports. Spotify, YouTube Music and Nike Run Club are just some of the examples.
Mobvoi TicWatch E3 and Pro 3
Simple, affordable and functional. The Mobvoi TicWatch E3 and Pro 3 are both easy to recommend smartwatches running on Snapdragon Wear 4100 and Wear OS, so you are not missing some of the main features a smartwatch these days has. Standalone app support is there as well as the full set of sensors including an SpO2 sensor and GPS.
Even the Pro version isn't asking too much and the extra bucks over the E3 are well worth it. You get a better build with stainless steel body, considerably bigger battery and it comes in 47mm size with 1.4-inch AMOLED panel. In smartwatch terms that's pretty big.