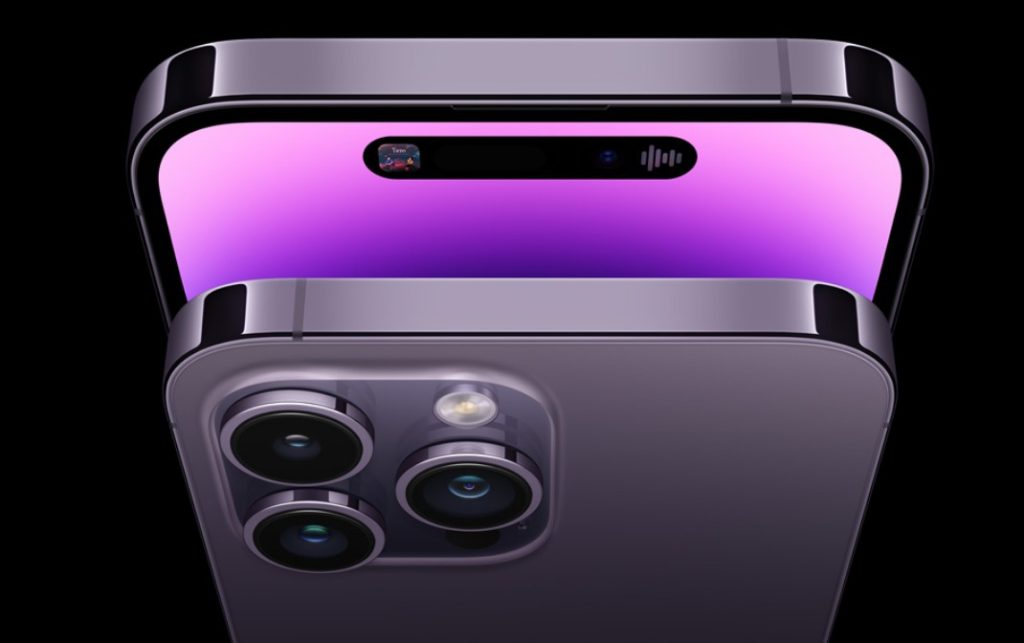 Reports suggest that the upcoming iPhone 15 and iPhone 15 Plus might include special USB-C cables that match their colors. A Twitter user named Majin Bu shared this information, although the source of the rumor is unverified.
Another person, a collector of prototype Apple devices named Kosutami, claims to have seen samples of these colored USB-C cables and believes they will be bundled with the new iPhones.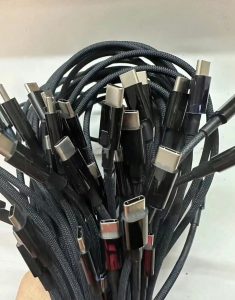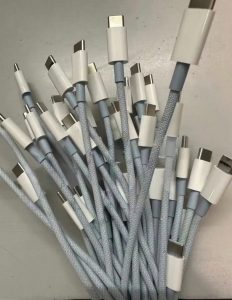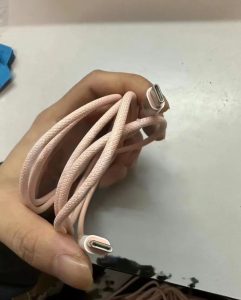 Apple iPhone 15: Cable Design and Colors
The cables, except for the black variant, have shiny white plastic ends. Unlike previous Apple cables, these braided USB-C cables have tubes for extra durability. Kosutami mentioned that the cables are expected to be available in colors such as white, black, yellow, purple, and orange.
The orange might resemble the pinkish shade of the iPhone XR's Coral option. These cable colors are likely to match corresponding iPhone 15 color choices. Rumors suggest that the iPhone 15 could come in Pink and Blue. However, the exact color options are uncertain.
In the past, all iPhones came with a standard white cable, no matter the device's color. Apple has been moving toward using braided cables for various devices, including MacBooks with MagSafe 3, so this move for the iPhone aligns with the transition to USB-C.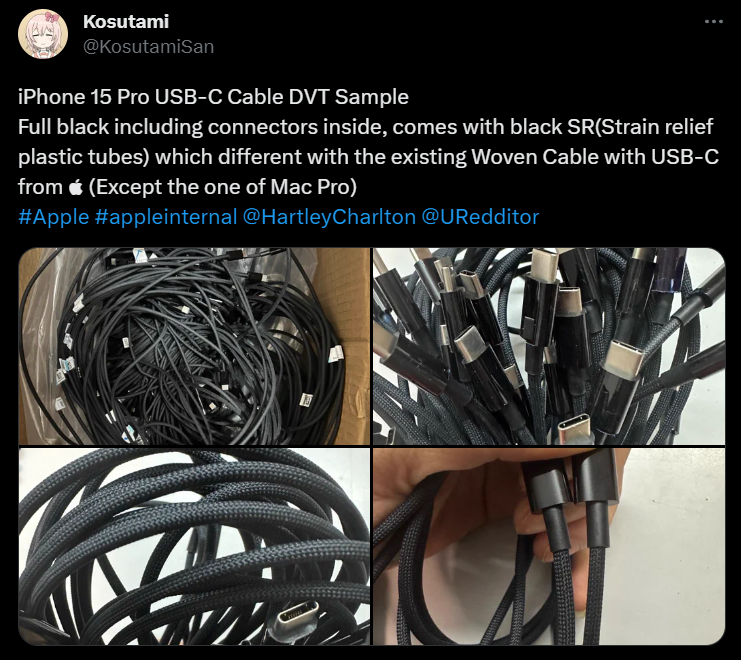 Notably, the iPhone 15 Pro and iPhone 15 Pro Max versions are also expected to feature these color-matched braided USB-C to USB-C cables, according to information obtained by MacRumors.