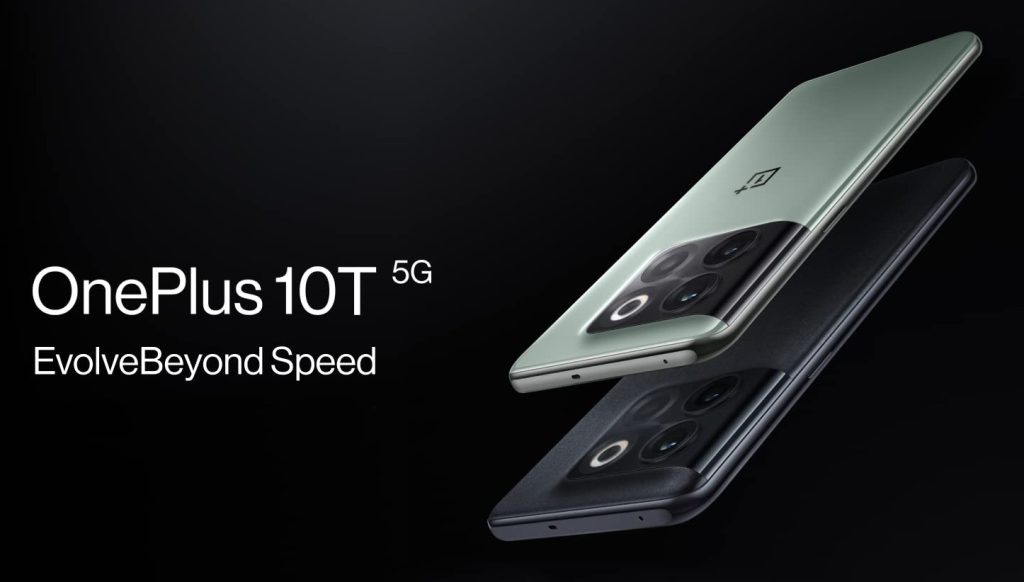 Premium Android smartphone brand OnePlus is set to launch its next-generation flagship device – OnePlus 10T 5G, on August 3. The company has revealed that the device will be launched at an in-person event in New York, United States, and there is also a launch Premiere in Bengaluru, India.
"Since the OnePlus 3T launch, our T nomenclature has represented a holistic performance upgrade for users," says OnePlus.
The OnePlus 10T 5G is expected to come packed with powerful specifications beyond speed. The upcoming OnePlus 10T 5G will be a whole lot smarter, too!
Qualcomm Snapdragon 8+ Gen 1 – Ultimate Performance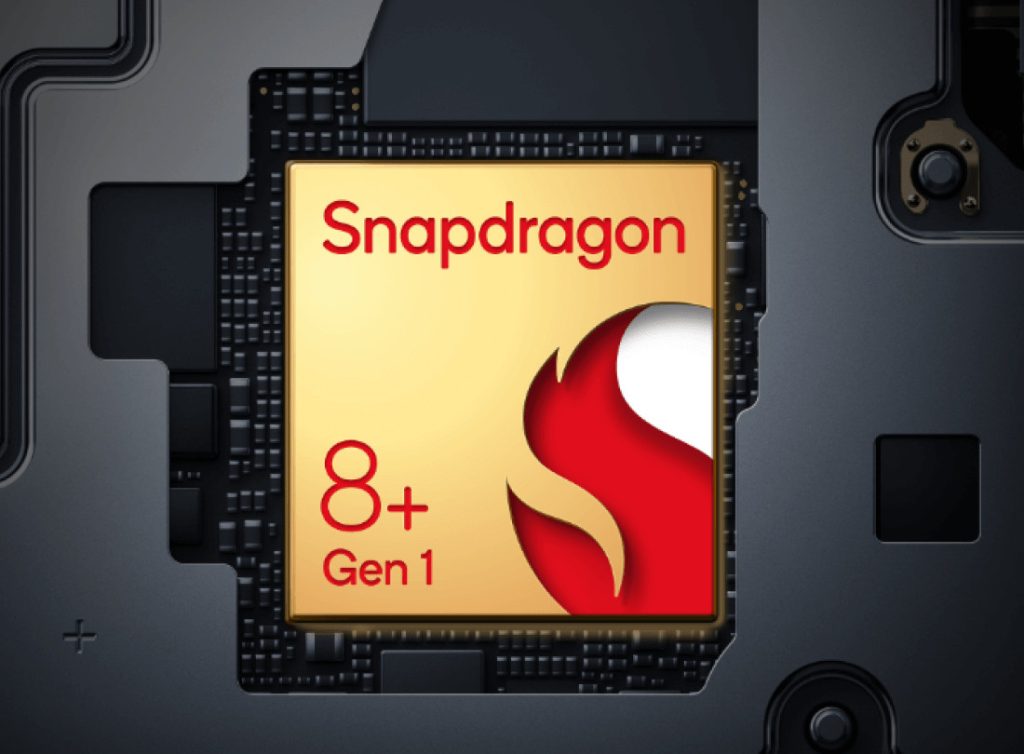 The first OnePlus phone to feature the new Snapdragon chipset offers powerful performance, better battery efficiency, and multitasking abilities on the go.
The OnePlus 10T 5G is powered by the Snapdragon 8+ Gen 1 Mobile Platform that offers up to 3.2 GHz peak CPU speeds with 30% improved CPU power efficiency.
The improved Qualcomm Kryo CPU delivers faster, more efficient on-device cross-tasking, even when using intensive applications, while the Snapdragon 8+ Gen 1's octa-core CPU offers 10% faster CPU performance and additional power savings and extended performance across the board offering longer video streaming and web browsing for the power users.
In addition, the chipset boasts an improved Qualcomm Adreno GPU with up to 10% faster GPU clock speeds and support for HDR gaming, all with a 30% improvement in GPU power efficiency. Thanks to Snapdragon Elite Gaming, faster GPU clock speeds and GPU power reduction, the chip offers smooth gaming performance, plus nearly an hour longer gameplay compared to the older chip, making it the ultimate performance flagship.
A 4th Gen Snapdragon X65 5G Modem-RF System is also fitted inside the Snapdragon8+ Gen1 that supports 5G speeds up to 10 Gbps.
Storage and memory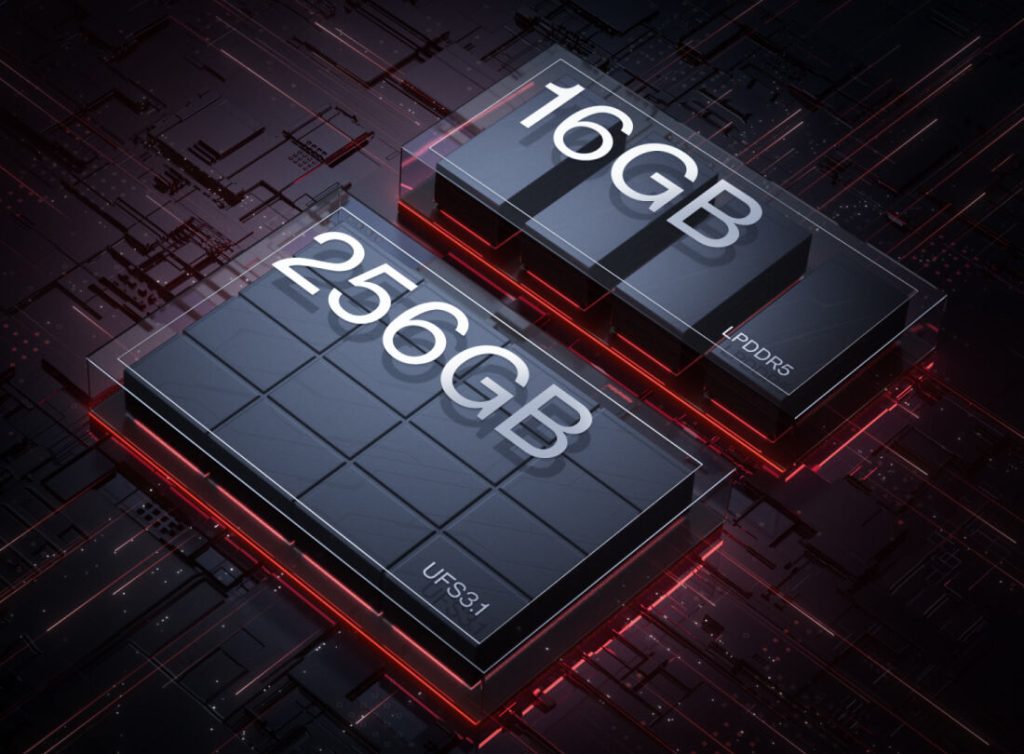 OnePlus 10T 5G's chipset will complement up to 16 GB of LPDDR5 RAM and 256 GB of UFS 3.1 two-lane storage. The company claims that the OnePlus 10T 5G with 16 GB of RAM and 256 GB of storage can suspend over 35 applications simultaneously.
The OnePlus 10T 5G will feature a next-generation 3D Cooling System that is OnePlus' largest and most advanced ever. Packed inside the OnePlus 10T 5G's new cooling apparatus is a "cryovelocity vapor chamber," the largest vapor chamber in any OnePlus device – with eight dissipation channels.
In addition, the OnePlus 10T 5G's cooling system uses 3D graphite – which offers 50% improved heat dissipation compared to regular graphite – and copper foil to provide improved performance while retaining OnePlus' thin and light device form factor.
HyperBoost Gaming Engine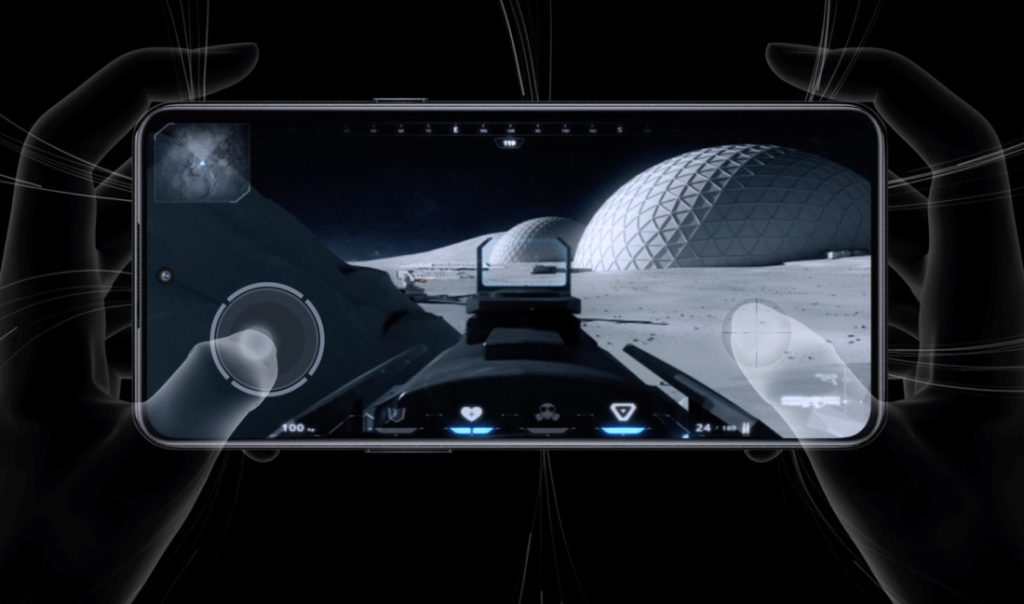 The HyperBoost Gaming Engine powers three features – General Performance Adapter (GPA), Frame Stabilizer and LSTouch.
GPA Frame Stabilizer on the OnePlus 10T 5G reduces frame rate fluctuation. At the same time, LSTouch works with the OnePlus 10T 5G's 1,000 Hz instant touch sampling rate to improve gaming responsiveness.
OnePlus will roll out its new OxygenOS 13, which will bring more customization and improvements in gaming as well as connectivity. The new OxygenOS OS will be available in OnePlus 10T 5G and more devices.
The OnePlus 10T 5G and OxygenOS 13 launch event on August 3rd starts at 10 AM ET (7:30 PM IST). It will offer a live stream on its YouTube channel. The phone will be available to pre-order in India on Amazon.in and OnePlus.in on the launch day.