The new Red Magic 7 series arrives with an even bigger thirst for power – 135W of power that is, in the case of the Pro model. The Pro is also the first gaming phone in Qatar with an under display camera. Nubia also introduced the custom "Red Core 1" chip, which is dedicated to handling some gaming-related tasks.
Red Magic 7 and 7 Pro will be announced on 22nd Feb in Qatar & the availability in Qatar is planned for March 10. The price of Red Magic 7 and 7 Pro will be unveiled soon. Local pricing expected to be higher, so we can expect that Red Magic 7 will start from QAR 2400 in Doha, Qatar.
Red Magic 7 Series design & features in Qatar
Snapdragon 8 Gen 1 chipset across all configurations
Under-display selfie camera and 135W charging on Pro model
Some specs may be different on Qatar version

Red Magic 7 and 7 Pro specifications in Qatar
Let's look at the improved cooling system – ICE 8.0 – as that is where the true power of the 7-series lies. It has a fan, spinning at 20,000 rpm as before, however, nubia added a "canyon air duct", which connects to a second air inlet.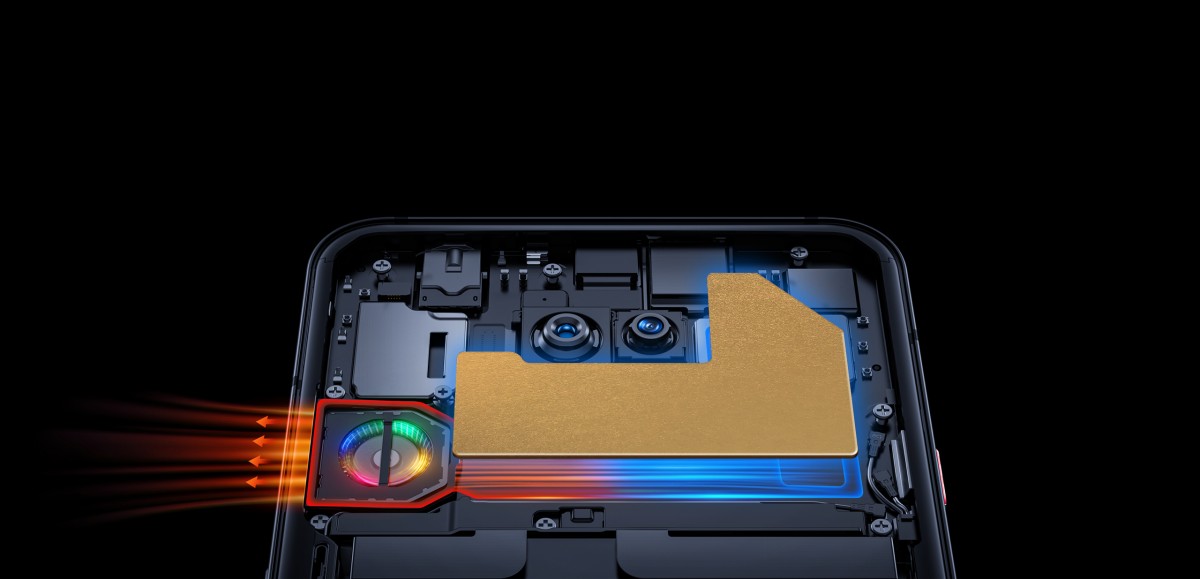 This increase airflow by 35% compared to previous generations and helps keep the chipset 3ºC lower than before. The metal canyon air duct is responsible for 2.4ºC of that improvement.
All of this is focused on keeping the Snapdragon 8 Gen 1 running as cool as possible to keep its CPU and GPU frequencies high. We'll get back to the chipset and its fan in a bit, let's talk about the screen next.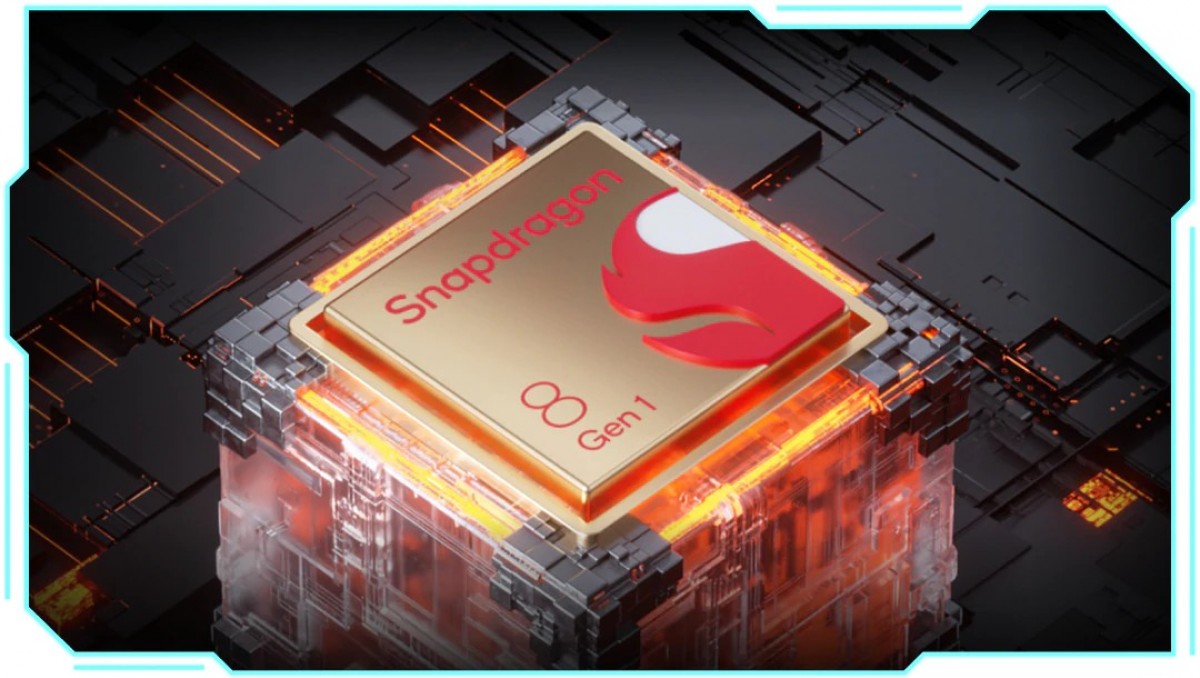 Both the Red Magic 7 and the Pro have 6.8" AMOLED panels, 1,080 x 2,400 px resolution (20:9) and full DCI-P3 coverage. They do differ in their configuration, however. For starters, the Pro display has 10-bit support and is brighter at 700 nits vs. 600 nits.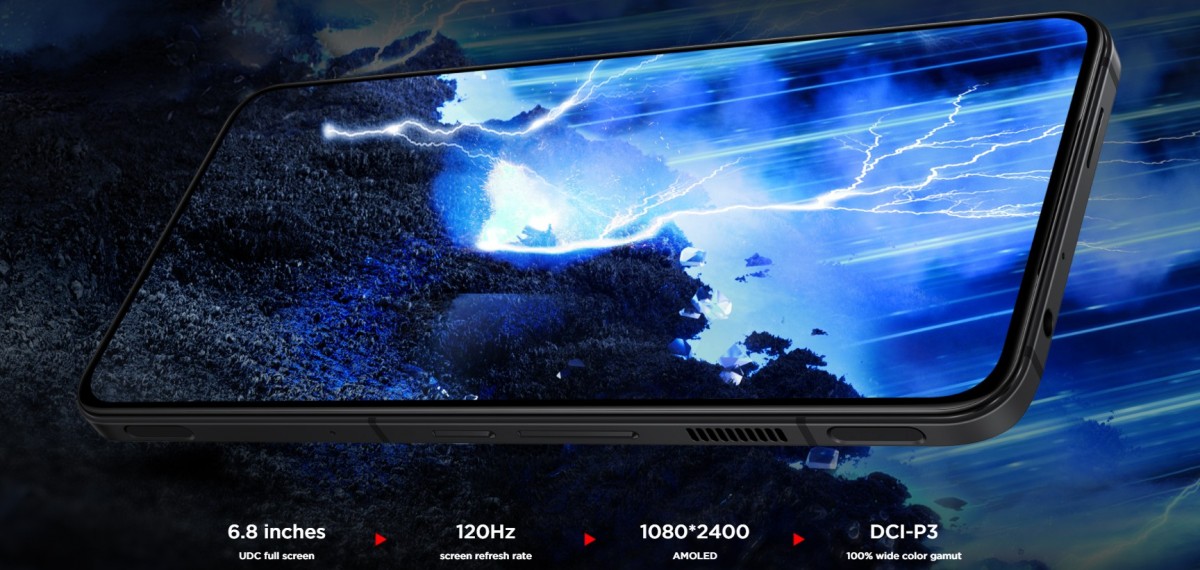 More importantly, it has a touch sampling rate that goes as high as 960 Hz with a display refresh rate of 120 Hz. Interestingly, the vanilla model offers a lower touch sampling rate, 720 Hz, but a higher refresh rate, 165 Hz.
The shoulder triggers have been improved to 500 Hz (was 450 Hz in the previous generation), meaning that the response rate is as low as 7.4 ms. This is one of the responsibilities of the Red Core 1 chip, which also deals with sound and vibration enhancement, as well as game lighting effects.
Two more things to note about the display. First, both phones have unblemished displays. The Red Magic 7 Pro does it with an under display camera (the first in its segment), which leverages a tripod pixel arrangement and wave-shaped wiring to keep the transparency as high as possible. The vanilla Red Magic 7 simply puts the front-facing camera in the top bezel.
And second, the upgraded Red Magic Studio app allows you to wirelessly mirror the screen at 120 Hz. If you want more, with an HDMI adapter or USB-C video output you can get up to 165 Hz out to a compatible display. You can also record gameplay at 120 Hz (in H.264 1080p format).
Both phones launch with Red Magic 5.0 out of the box. It is based on Android 12 with some tweaks to reduce response times and improve performance. The Red Magic Game Space will help you configure the shoulder triggers for each game as well as tune the phone for performance or battery endurance.
Finally, we get to the charging. The air cooler is crucial here as well since the Pro model charges at a whopping 135W and it can fully fill its 5,000 mAh battery in 15 minutes. The fan makes sure that the resulting heat is kept in check while that is happening. The vanilla phone is no slouch either, it does 120W charging that fills its 4,500 mAh battery in 17 minutes. By the way, both phones ship with 165W USB-C chargers, which you can use to charge up a compatible gaming laptop as well, not just the phone.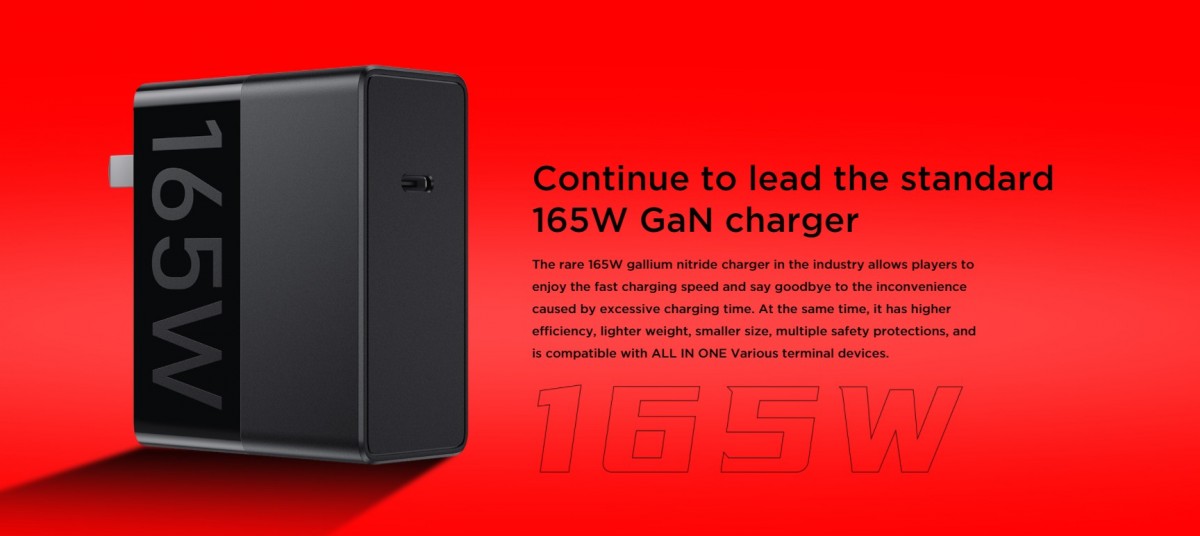 Since we started talking about the cooling system again, here are a few more details. The fan may spin very fast, but it doesn't make much noise – 28 dB. It drops the CPU core temperature by 16ºC (60.8ºF) and ensures a stable performance over long gaming sessions. It doesn't do it alone, ICE 8.0 features a nine-layer cooling structure that includes Composite Phase Heat Dissipation Material, a new thermally-conductive gel, a vapor chamber and a graphite sheet.
If that is not enough, the new Turbo Cooler accessory adds an external fan that improves heat dissipation by 17% while being 3 dB quieter than competing accessories. All with RGB lighting effects, of course.
The Red Magic 7 will come in Cyber Neon, Night Knight and the Deuterium Transparent Edition. The first two have RGB backlighting for the Red Magic logo and breathing lights. The Deuterium Transparent Edition adds RGB lighting to the fan as well (which is visible through transparent glass) to enhance the show.
The Pro model comes in Cyber Neon, Polar Black Night and Deuterium Blade Transparent Editions with similar configurations as the above.
The two Red Magic phones are going on pre-order in China today, February 17, and will begin open sales on February 21 (Monday).
Red Magic 7 and 7 Pro Price in Qatar
The Red Magic 7 (8/128 GB) will sell for CNY 4,000 (QAR 2293 – Conversion price ), with more RAM and storage available on the Deuterium edition (12/256G GB) for (QAR 2816- Conversion price )
The Red Magic 7 Pro (12/128 GB) will start at CNY 4,700 (QAR 2701 – Conversion price ). The Deuterium Blade editions will come in two configurations: 12/256 GB (CNY 5,300) (QAR 3046- Conversion price ) and 18 GB/1 TB (CNY 7,500) (QAR 4311- Conversion price ).
The new Turbo Cooler (in gray or transparent) will sell for CNY 200, the usual Red Magic Magnetic Cooler is CNY 300.