Later today (28th December 2021), Xiaomi is set to launch a number of new products in China. This includes its flagship Xiaomi 12 smartphone series along with new TWS earbuds and more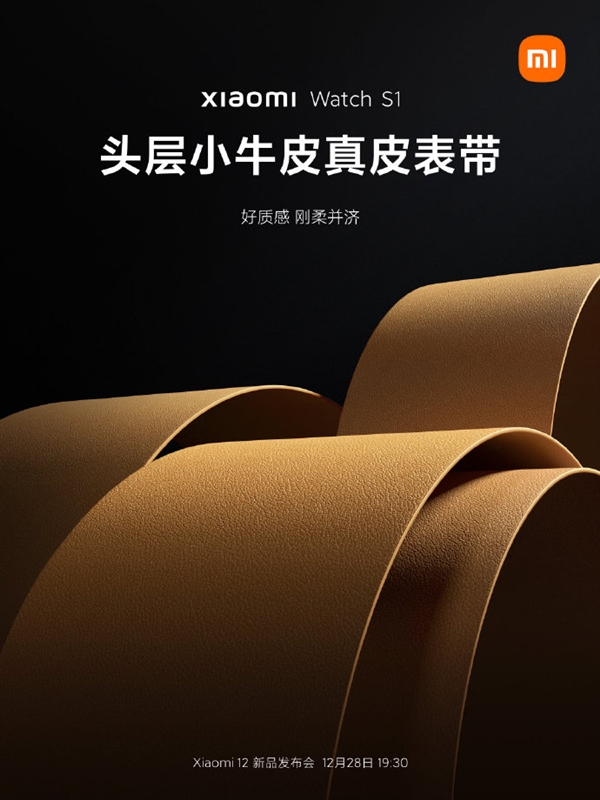 Latest teaser was shared on Weibo had showcased the straps of the upcoming smartwatch. The Watch S1 will sport leather straps, which will have it offer a premium feel and look.
The Chinese tech giant claims that this strap is tough and flexible and claims that it is a "high end smartwatch" for business professionals.
The smart wearable will feature a circular display with a metallic frame and two physical buttons.
While finer details are currently unknown, we can expect the Watch S1 to feature the usual blood oxygen, sleep, and heart rate tracking. The various other health and fitness related features as well.
According to a MyDriver report, the Watch S1 will reportedly feature Sapphire glass, which has a hardness of 9 on the Mohs scale, which is second only to diamond that has a hardness of 10 on the same scale. This would also make it scratch resistant as well. Keep in mind, that this is still unconfirmed so take it with a pinch of salt for now.