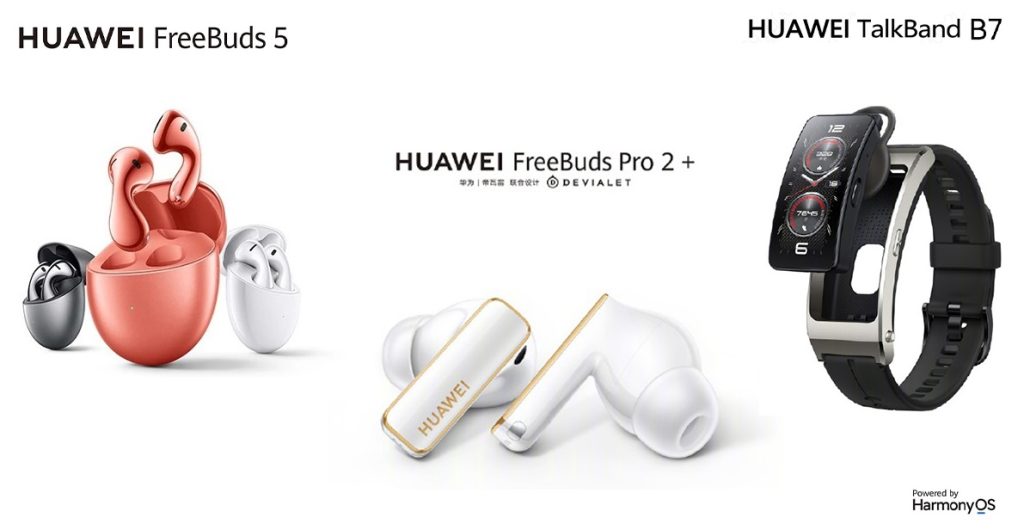 At the 2023 HUAWEI Spring flagship product launch conference in China, HUAWEI unveiled its latest foldable phone, the Mate X3, alongside the P60 Series. The event also featured the introduction of wearable accessories including the HUAWEI FreeBuds 2 Pro+, HUAWEI FreeBuds 5, and HUAWEI TalkBand B7.
HUAWEI FreeBuds Pro 2+ qatar
The HUAWEI FreeBuds Pro 2+ looks like the FreeBuds Pro 2, but comes with a dual heart rate and body temperature monitoring system. Huawei claims the TruSeen heart rate algorithm has a high accuracy of 95% and 10bpm after SGS testing.
The earbuds have 11mm dynamic drivers with a 30% driving force improvement, low frequency support, HiRes, L2HC, LDAC, HD spatial audio, Active Noise Cancellation up to 47dB, and can connect to multiple devices.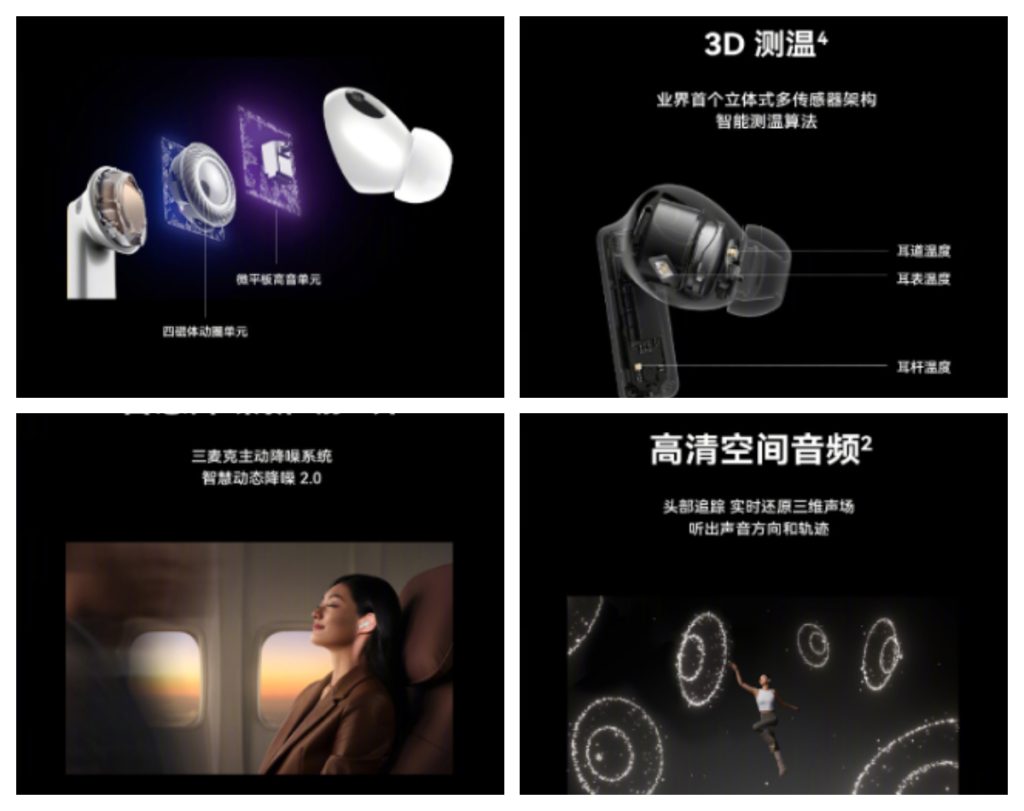 The earbuds support Harmony OS and Android dual ecosystem high-definition audio transmission, and have three audio modes: Concert hall, sound theater, and movie theater. They have a six-axis attitude sensor to create a 360-degree high-definition surround listening experience, and smart dynamic noise reduction 2.0, which can personalize noise reduction based on ear canal structure and wearing status.
HUAWEI FreeBuds 5 qatar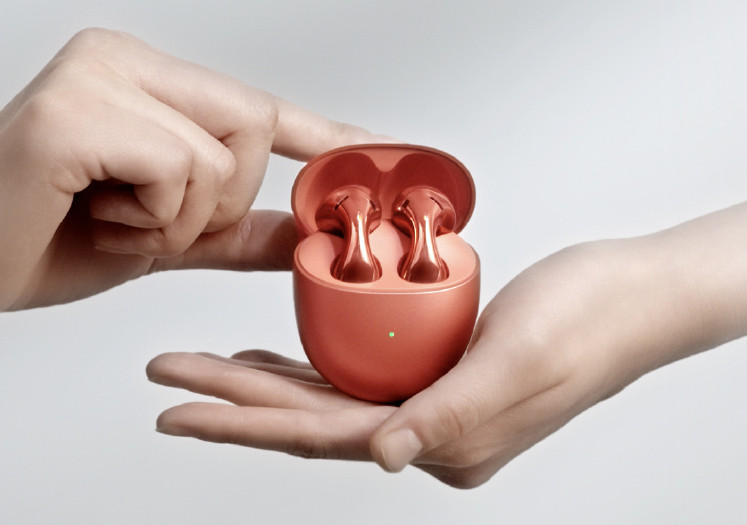 Huawei's FreeBuds 5 have a unique Rupert Tears design that resembles a hanging water droplet when worn. It features a semi-open Comfort Noise Reduction design and upgraded ANC 3.0. The droplet design has separate zones for the sound unit, battery, and circuit board.

The FreeBuds 5 have L2HC and LDAC support, a 11mm driver with Sound Pressure Turbo technology for stronger sound and clearer vocals. It can calculate the user's ear canal structure in real-time, and has an ultra-wideband real-time hearing optimization algorithm that can compensate for precise sound within 2 seconds.
With a battery life of up to 30 hours, the FreeBuds 5 support 5C fast charging and can provide up to 2 hours of listening with just 5 minutes of charge.
HUAWEI TalkBand B7 qatar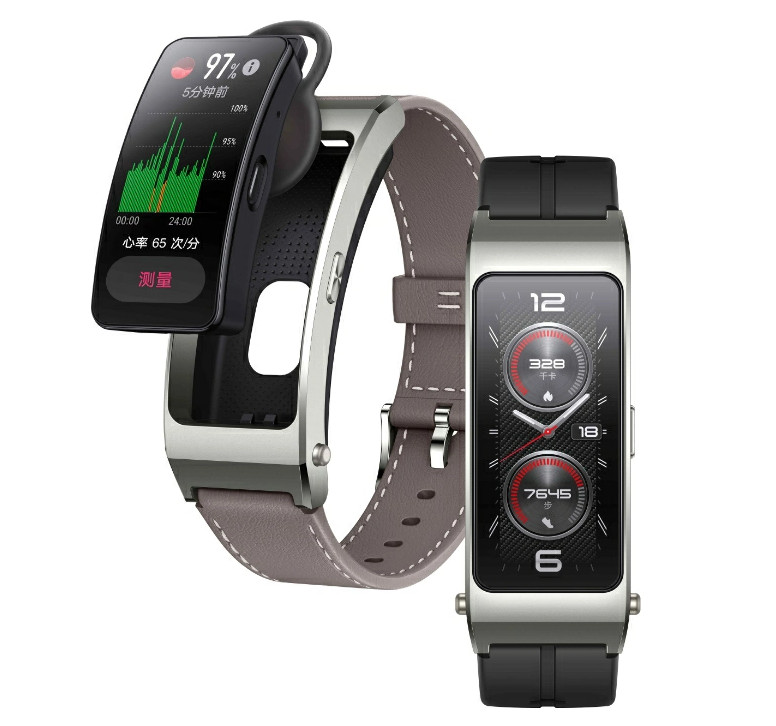 HUAWEI has introduced the Huawei TalkBand B7, succeeding the TalkBand B6. This two-in-one fitness tracker and Bluetooth earphone has a 1.53-inch 3D curved AMOLED display and is made with a titanium stainless steel unibody. The fitness tracker is waterproof and has features such as a PPG heart-rate monitor, SpO2 sensor, menstrual cycle tracker, sleep and stress monitor, and 10 sports modes.
The TalkBand B7 uses Huawei's Kirin A1 processor and is compatible with HarmonyOS 2.0+, Android 7+, and iOS 9.0 and above. Additionally, it includes features such as quick reply, camera and music control, and Alipay quick payment. The TalkBand B7 has a 120mAh battery and can be charged via USB-C.
Pricing and availability qatar
HUAWEI FreeBuds Pro 2+ – starting at 1499 yuan (QAR 800 approx.) – Available on April 7 in China.
HUAWEI FreeBuds 5 – starting at 899 yuan (QAR 500 approx.) – Available in Frost Silver, Ceramic White, and Coral Orange colors from March 30.
HUAWEI TalkBand B7 – starting at 999 yuan (QAR 550 approx.) for silicon strap, 1,199 yuan (QAR 650) for leather strap – Available on March 30.