Recently, Samsung introduced a limited Pokémon edition Galaxy Z Flip3, which sold out in a matter of seconds in the company's native South Korea. This time around, Samsung is bringing a Pokemon-themed version of one of its products, i.e., "Galaxy Buds 2," to the market. This time, only a limited number of the buds will be sold in Korea.
A strap loop can be added to the Poke Ball carrying case that comes with the Pokémon Edition Buds 2. It will also include one of eleven limited-edition stickers included in the package. Pikachu, Bulbasaur, Charmander, Squirtle, Jigglypuff, Ditto, Dragonite, Lapras, Eevee, Gengar, and Mew are some stickers available.
The Buds 2 is now available in five colors: onyx, olive, white, and lavender, as well as graphite for Korean customers. The case is also compatible with the Galaxy Buds Pro and Live, as well.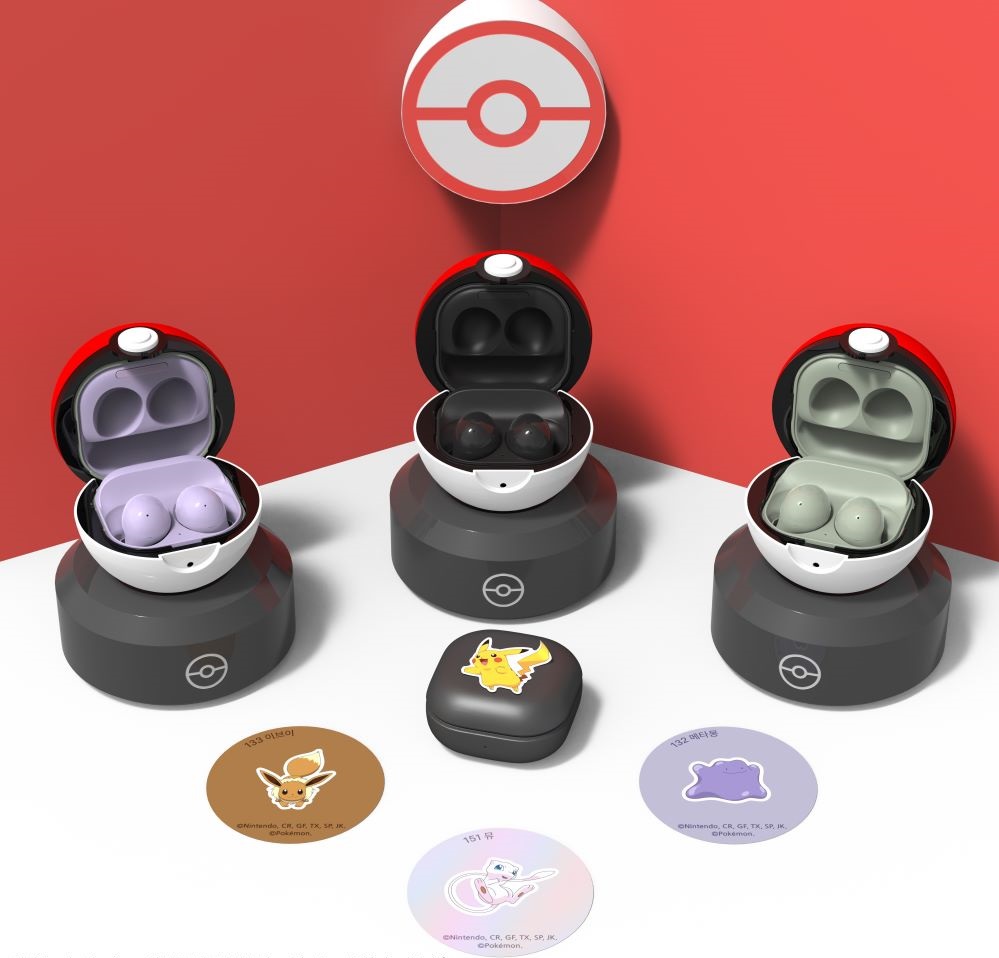 The Galaxy Buds 2 are equipped with dynamic two-way speakers that produce audio. Additionally, Samsung provides three levels of ambient sound settings. A 11 mm woofer and a 6.5mm tweeter are included. Similarly, the Galaxy Buds 2 have an IPX2 rating. Using Bluetooth 5.2, the Buds can stay connected to your phone for up to 20 hours, even with the case on. On a single charge, the earphones will last for around five hours. The earbuds' battery life can be extended by around eight hours by disabling ANC. Five minutes of charging will give the earphones a battery life of 55 minutes. In addition, Qi wireless charging is supported by the device.
Samsung Galaxy Buds 2 Pokemon Edition Price in Qatar
Samsung Korea's website lists the limited edition for 134,000 Won (QAR 385), but it is not yet available for pre-order or direct purchase through the company's online store yet. There's no indication that either the Buds 2 or the Galaxy Z Flip3 edition have been confirmed to be sold outside of South Korea.
According to the Samsung Electronics official,
The 'Galaxy Buds 2 Pokemon Monster Ball Package' is a product that is specially introduced to provide the MZ generation with a pleasant and happy experience with 'Pokemon' in their daily life. We plan to continuously introduce colourful marketing that can express the individuality of the MZ generation through rations.