Samsung has recently launched its latest flagship device, the Galaxy S23, which has been receiving positive feedback from consumers. However, some users reported issues with the camera, which has now been addressed in a new update rolled out by Samsung. The update with build number S91xNKSU1AWC8 is currently available in Korea and comes under the March 2023 security patch with a file size of 922.88 MB. Galaxy S23, Galaxy S23+, and Galaxy S23 Ultra are all part of this update.
One of the major improvements in the update is related to the camera and gallery. The gallery has a new function that allows users to delete photos immediately, providing a smoother experience. Additionally, the autofocus concept has been changed, allowing users to take photos even when the focus is not completely set. However, users can also turn off this feature and prioritize focus over speed by going to the camera assistant settings.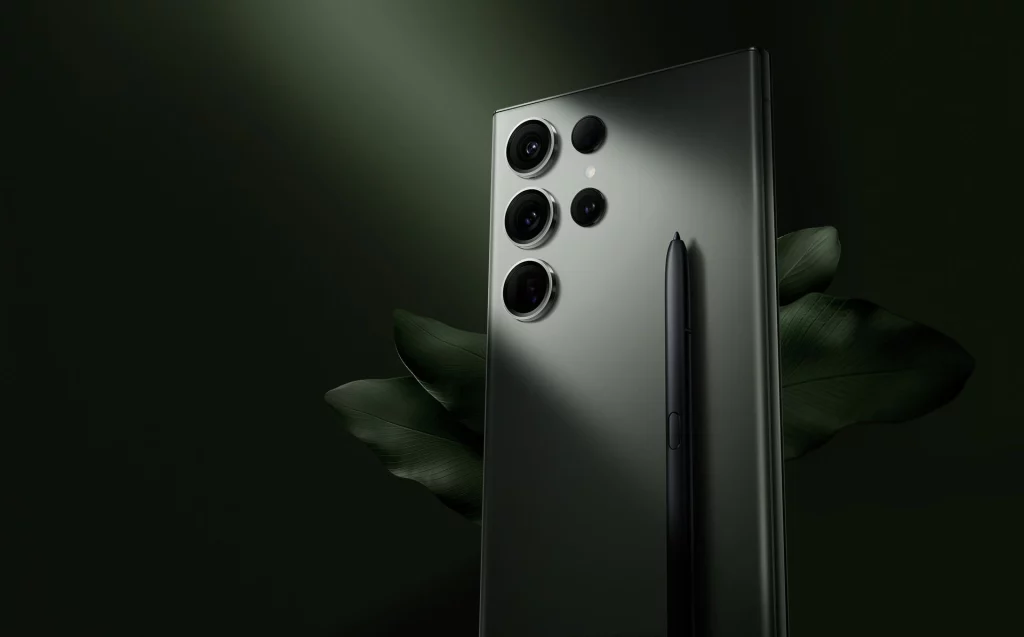 Furthermore, the update enhances ultra-wide camera photography by improving sharpness and adding notice when shooting Ultrawide in low light. It also fixes several issues related to shooting after Night mode off in low light, face recognition after ending a video call using a third-party app, and improves the stability of camera movements. The OIS is now also more stabilized, resulting in better image quality.
Overall, the latest update for the Galaxy S23 devices brings significant improvements and fixes related to the camera and gallery.
Galaxy S23 Series March Update Changelogs: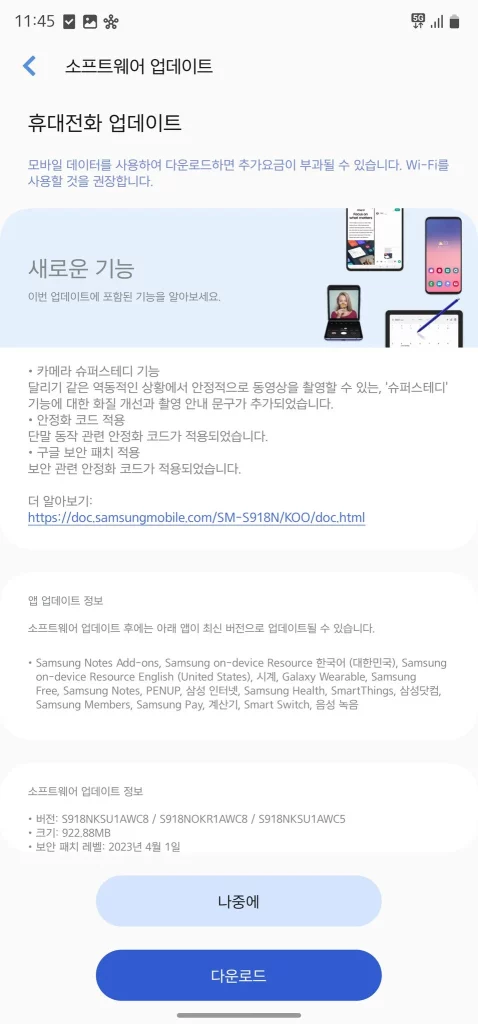 A new function has been added to the gallery that allows users to delete photos immediately after they are taken with the camera while still being processed.
The autofocus concept has been modified to allow users to take photos even if the focus is not completely set when the shooting button is pressed for faster photo taking. However, users can still shoot after completing focus as before by changing the settings in the latest Camera Assistant. To prioritize focus over speed, users can turn on the "focus priority" setting.
(Camera Assistant > Prioritize Focus Over Speed ON)
Improved sharpness and flicker have been added when shooting ultrawide in low light indoors after setting the Camera Video Mode to Super Steady On. Users will also receive a notice stating that more light is needed to take a good Super Steady photo.
A green line that intermittently appeared on the left side when shooting in rear photo mode has been fixed.
Image stabilization has been improved when shooting with FHD60 after setting Auto FPS Off in the rear video.
Improved line-shaped banding noise in the sky in mid-low light when shooting high-pixel in low-mid light. The overall sharpness has also been optimized for high-pixel shooting, and intermittent blurring has been reduced through OIS stabilization.
A malfunction when shooting after Night Off in low light after selecting Shooting Speed > High Resolution > Speed Priority in Camera Assistant has been fixed.
Face recognition issues after ending a third-party video call have been resolved.
Samsung has also improved the stability of the camera app when the frame has moving subjects.
The update will roll out to other countries very soon but it will probably roll out as the April 2023 update since we are almost at the end of March now.