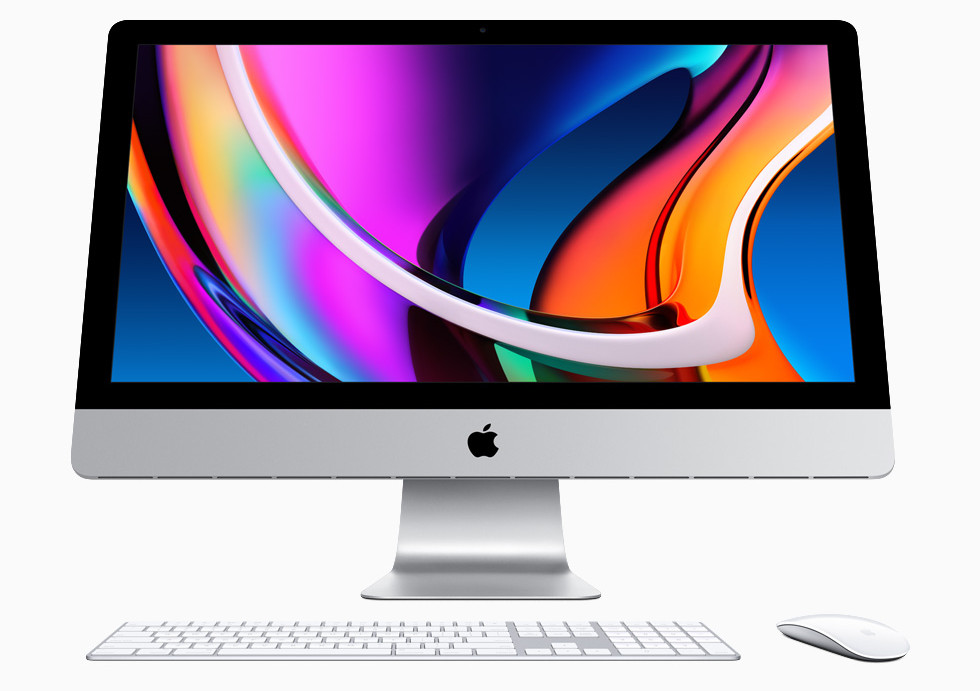 Apple is preparing to release its inaugural M3 Apple Silicon Macs in October, according to Mark Gurman's newsletter for Bloomberg. This launch comes as part of Apple's busy season, which will include announcements of the iPhone 15 and 15 Pro lines in September, alongside new Apple Watches.
October Debut and Expected Models
Following the September event for the new iPhones and Apple Watches, Apple is reportedly planning to unveil new Macs in October. Anticipated models include the M3 iMac, M3 13-inch MacBook Air, and M3 MacBook Pro.
These devices are likely to feature a similar core count to the M2 chip but with improved performance and efficiency due to a new 3-nanometer silicon fabrication process.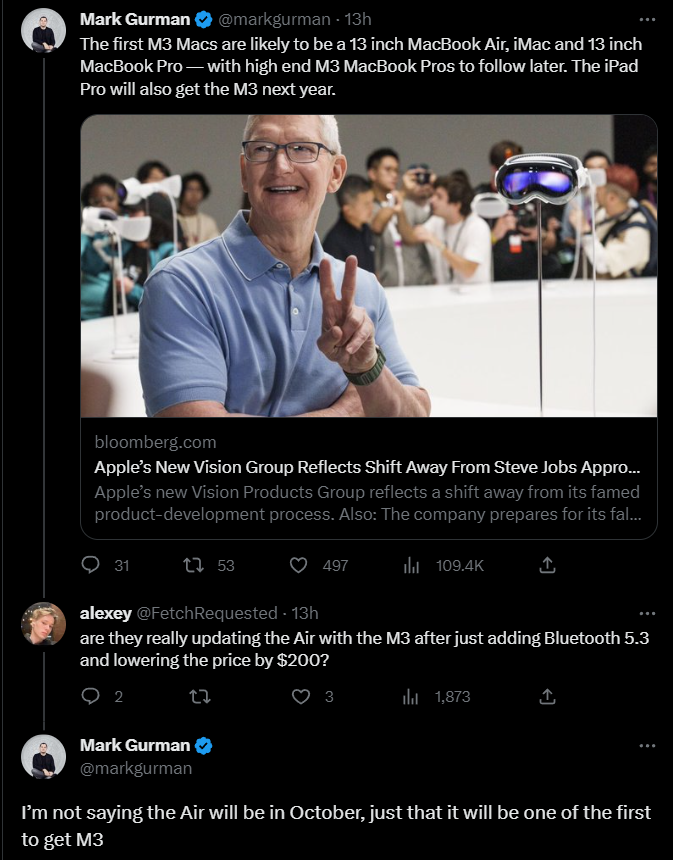 The introduction of the M3 Macs might seem early considering the recent launch of M2-based products like the M2 Ultra Mac Studio and 15-inch MacBook Air. However, supply chain issues are believed to have caused delays in the latter portion of the M2 lineup. While an M3 MacBook Air is expected in October, updates for MacBook Pro and Mac Studio are projected to come later.
Event Possibility and Mac Launch Priorities
As for the iPad, major upgrades are not expected until the arrival of M3 iPad Pros with OLED screens next year. However, an updated iPad Air model with improved specifications is currently in development and may be ready for release this fall. The existing iPad Air still uses an M1 chip.
Gurman does not confirm whether Apple will hold an October event or release the new Macs via a press release. It is likely that the decision has not been finalized. Nonetheless, given the significance of a new Mac launch, an event would be fitting.
The first Macs to benefit from the M3 chip are expected to be the next iMac, 13-inch MacBook Air, and 13-inch MacBook Pro, as high-end MacBook Pros and desktops are not anticipated until later.
Last week, it was reported that Apple is exploring the development of larger iMacs, including a model with a display size of approximately 32 inches. Furthermore, new iPad Pro models featuring OLED displays are scheduled for 2024, while a 30-inch iMac is predicted by Gurman to debut around the same time.