Huawei has just announced a new number of its new products in its launch event earlier today (23rd December 2021). But, the highlight of this conference was undoubtedly its new P50 Pocket flip phone, which is the company's latest foldable smartphone that arrives with a number of interesting features. So lets check it out.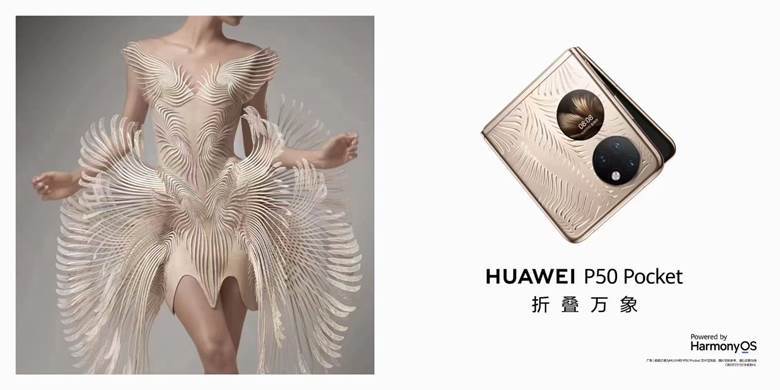 Design and Display
With the P50 Pocket, the Chinese tech giant placed an emphasis on a premium design and build quality. It arrives in a White and Premium Gold variant (in the overseas market). It is featuring a diamond like aesthetic while the Gold variant has specially made by a prominent haute couture designer, Iris Van Herpen. Both variants feature an advanced 3D micro sculpted design on the back, which also houses a circular camera module and the round Cover Screen that can display notification and other crucial information from a variety of supported apps.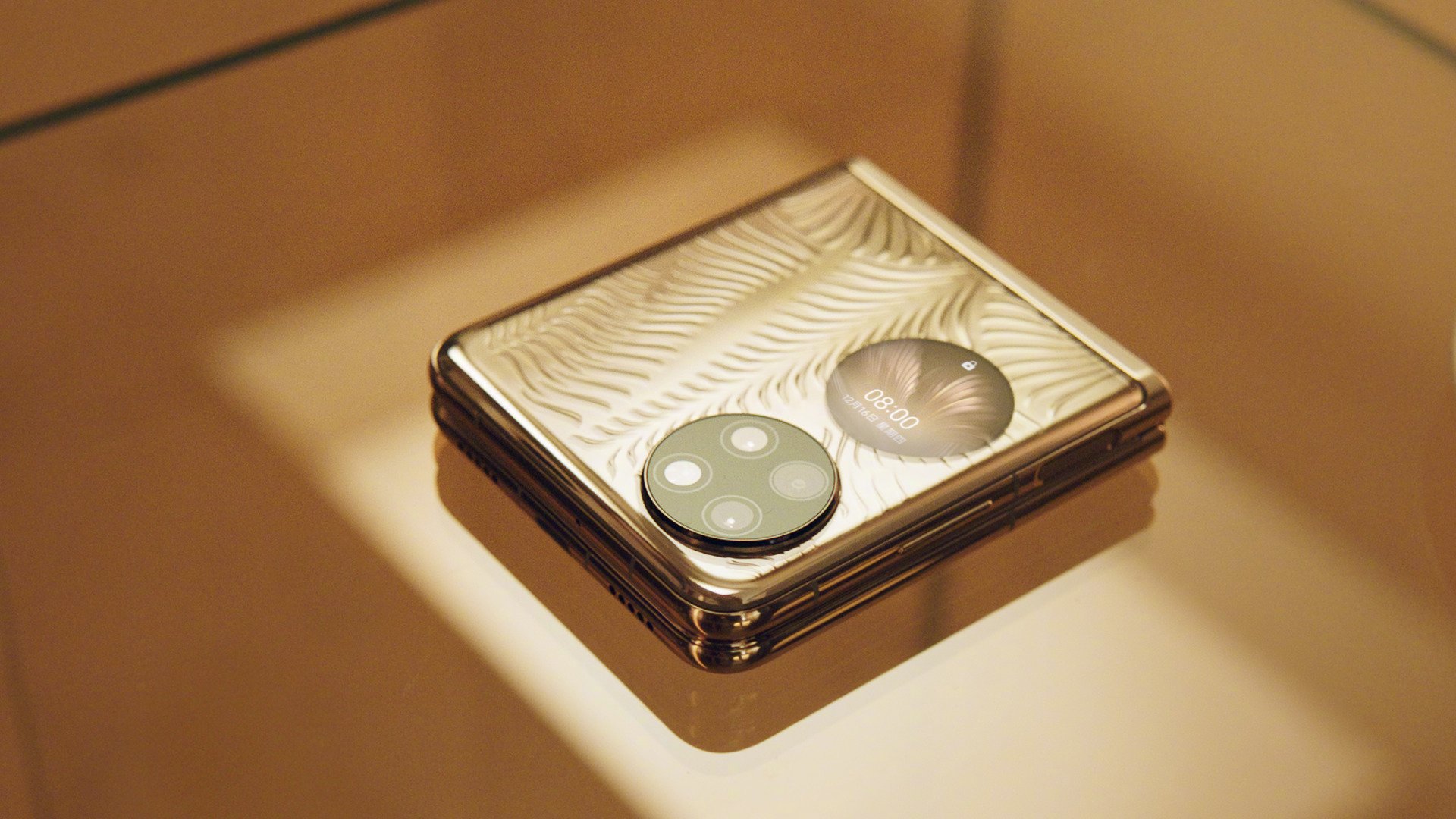 Arriving at the front, the device sports a 6.9 inch OLED display that has a 21:9 aspect ratio, 442ppi pixel density, support 1.07 billion colors and P3 wide color gamut. The display even offers a 120Hz refresh rate with a 300Hz touch sampling rate as well. A notable aspect of the entire design is its Multi Dimensional Hinge which has an even shorter radius than its predecessors. The company's R&D team spent years developing this key part of the phone, through which it offers a clamshell like inward folding design.
Camera
When talking about foldable smartphones, the display and its related aspects usually take center stage while the camera more or less feels like an after thought. However, Huawei sought to change this outlook with the P50 Pocket that offers quite a unique photography experience. Its houses a 40 megapixel True Chroma camera, alongside a 13 megapixel ultra wide angle lens, and a 32 megapixel Ultra Spectrum camera that is paired with a 10 channel Multi Spectrum sensor and an Ultra Spectrum illuminator. While the primary and wide angle lens are nothing out of the ordinary, the tertiary sensor is what adds that innovative punch.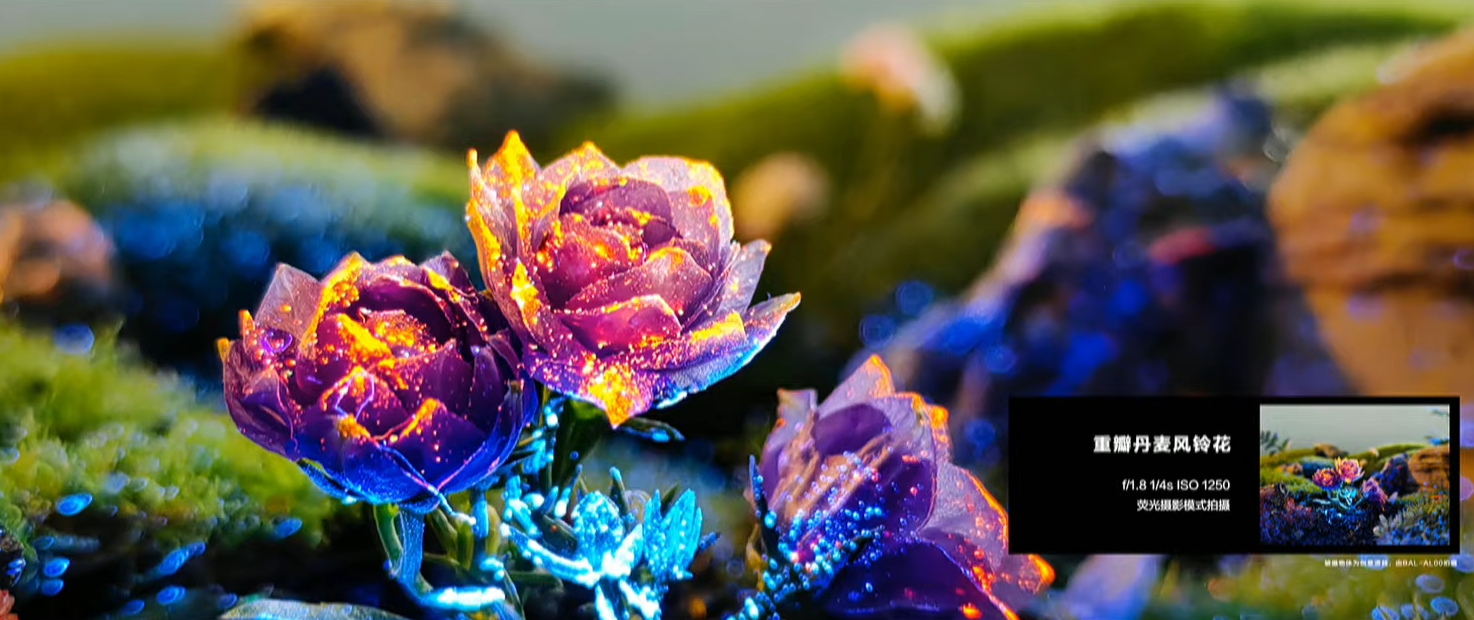 The company's latest breakthrough in camera technology is Ultra Spectrum camera and its related sensors that allows it to offer improved image reproduction and capture minute details that help in producing clearer images even in the dark. Although, its key function is the new Ultra Spectrum Fluorescence Photography mode that lets users capture content and details that cannot be seen by the naked eye. In other words, it opens up a new world of patterns and colors that is otherwise unseen. This sensor can even be used practically to determine whether a user has properly applied sunscreen on their face to avoid sunburns.
Specifications
Under the hood, the Huawei P50 Pocket features a 4,000mAh battery pack that supports 40W SuperCharge fast charging. It feature Qualcomm's Snapdragon 888 SoC, but only offer 4G support. Other features include up to 12GB of RAM and 512GB of internal storage, Wi-Fi 6, face unlock from the front and back camera, and a side mounted fingerprint scanner as well. The device weighs just 190 grams and is 7.2mm thick when unfolded and 15.2mm thick when folded.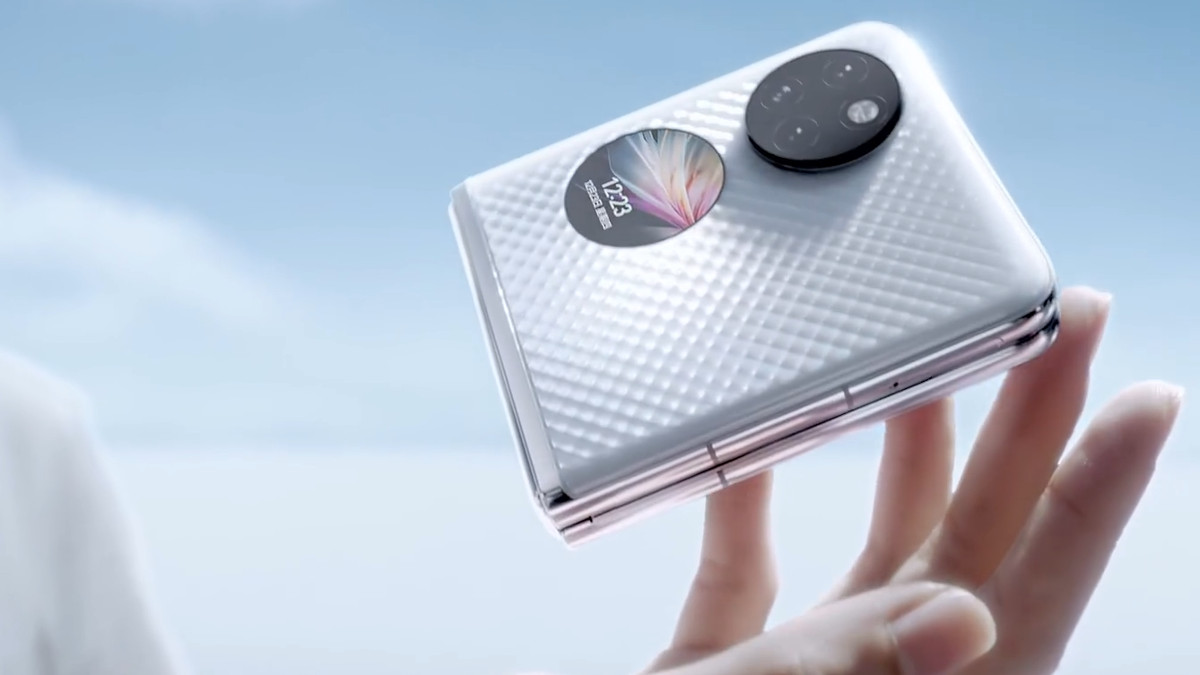 Pricing and Availability
The P50 Pocket is available in three colors, namely Black, Diamond White, and Premium Gold Edition. However, only the last two will be available in the overseas market. The pricing starts from 8988 Yuan (roughly 1,410 US Dollars) for the 8GB + 256GB model and goes up to 10,988 Yuan (QAR 5200) for the Premium Gold Edition that offers 12GB + 512GB storage configuration. The sale of the device starts later today. We still don't know the arrival in Qatar, Hopefully will update.