OnePlus, the once-known brand for its speedy value-for-money flagship devices, has officially announced that the company is launching their new high-end premium smartphone powered by Qualcomm's newly announced Snapdragon 8+ Gen 1 chipset, later this year in Q3 2022.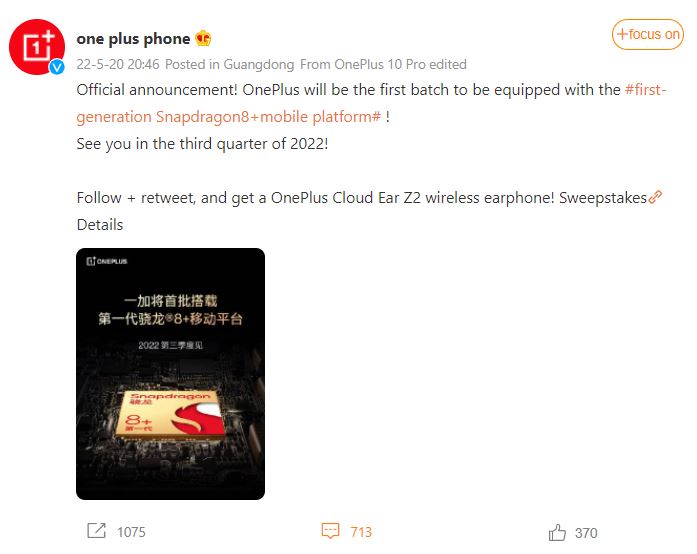 The company announced the news on its official account on Chinese social media Weibo. In the post, the company proudly claims that the brand are amongst the first batch of smartphone manufacturers to receive the Snapdragon 8+ Gen 1 SoC and the brand will be launching its next OnePlus flagship soon in the third quarter of this year.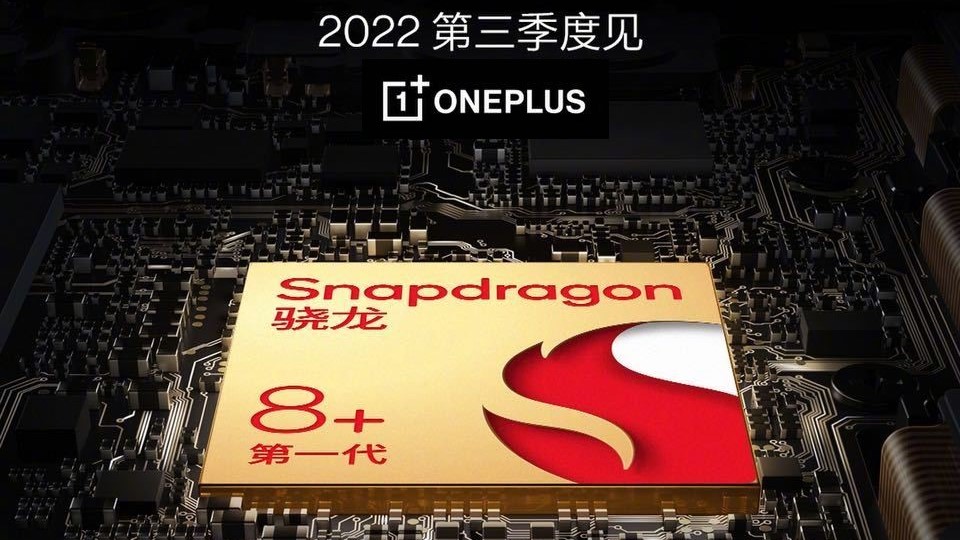 This news announcement comes in line with the company's marketing strategy since 2021, which is drip-feeding OnePlus fans with one feature at a time over the course of several months to build up hype leading up to the launch of the device.
As for the name of the upcoming flagship, OnePlus has not officially revealed the name yet. But we have heard rumor's that apparently OnePlus is currently developing a OnePlus 10 Ultra with the Snapdragon 8+ Gen 1 SoC onboard, but since it's already in the second half of the year, there could be a possibility of the next OnePlus flagship to be called the OnePlus 10RT, OnePlus 10T or OnePlus 10T Pro instead.
As for the other 2022 flagships, currently there are only 2 other confirmed manufacturers slated to launch their flagships powered by the Snapdragon 8+ Gen 1 — Asus and Realme.
Realme announced that the company will be the first brand to bring the Snapdragon 8+ Gen 1 chipset to the smartphone market with the Realme GT 2 Master Explorer Edition.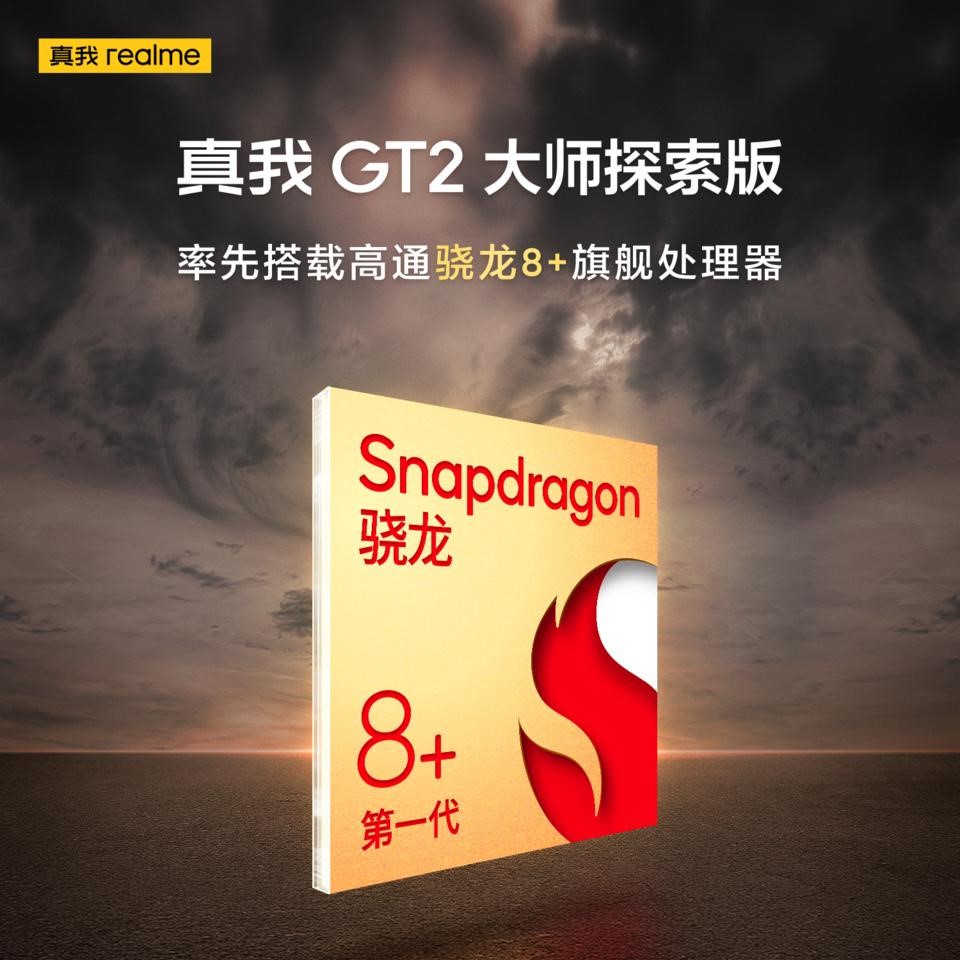 On the other hand, Asus announced its ROG Phone 6 series will be the world's first gaming smartphones to feature the Snapdragon 8+ Gen 1 SoC.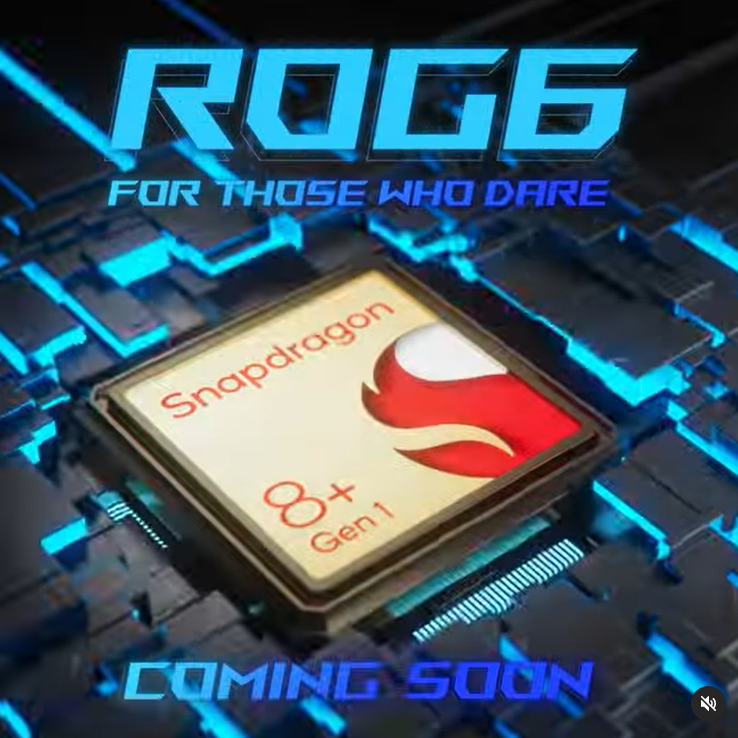 Both smartphones are expected to debut their flagship devices next month in China